On-site service
"Replacement of Lubricant or Dilution Filling may not be the best available solution for you"
Long Win Thai Co., Ltd provides On-Site consulting services, equipment survey, analyze and interpret your oil
analysis report prior to provide our recommendation for your oil contamination problem. We are specialist in solving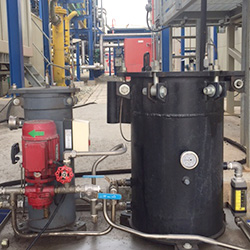 problem of high water contamination, rapid remove of particle contamination and improve ISO Cleanliness level,
Reduction of Total Acid Number in oil and remove varnish in oil and in your entire equipment. We are familiar working
with Turbo Machinery, Gas Turbine, Steam Turbine, Compressor, and hydraulic system that cleanliness of the entire
system could effect to your production.
+ Remove Water Contamination by using hi speed and hi efficient dehydrating equipment
+ Rapid remove of particle in oil from high flow Filtration system to improve Oil Cleanliness Level
+ Acid Reduction System for EHC, Phosphate Ester, Fryquel, and Polyol Ester fluid for Gas Turbine that has High Acid Number in Oil
+ High Velocity Oil Flushing to prepare equipment for commissioning
+ Bio Degradable Oil Tank Cleaning
+ Varnish Removal Solution from your oil and the entire system by using World Fastest High Speed & High Flow Electrostatic Oil Cleaner
+ We have years of successful experienced and appreciation from leading customer in the same industry as yours.

+ For more information, please contact us
Hot Line & Emergency Call Out Service
Tel: +66 38-692443-4 Fax +66 38-692151
Hot Line Mobile +66 80-097-1300