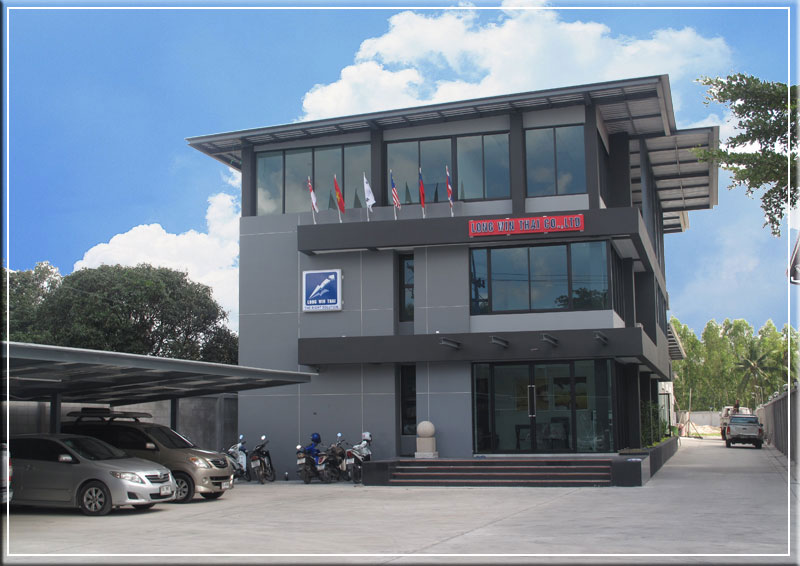 "The Right Solution" By Long Win Thai Co., Ltd
 We are Specialized in Lubrication Systems so we are committed to providing the Right Solution that will improve client's machinery reliability, increase production uptime, and reduce the life cycle cost of their equipment asset. We will apply industry leader's best practice technology in our solution to increase mechanical integrity. Our competitive, reliable, safe, and dependable services will exceed our customer satisfaction.
 About Long Win Thai       The Founder of Long Win Thai group founded the holding company way back in 1965 and has incorporated Long Win Thai Co., Ltd in 1991 during the 2nd phase of the petrochemical industry boom in the eastern seaboard of Thailand.
 We realized that these capital-oriented investment industries such as petrochemical, pulp &   paper, power plant, and steel mill are depending on the availability and reliability of process rotating equipment to perform the best performance especially when the product margin is in the favor of the manufacturer cycle.
 As long as the Lubrication related problem is eliminated or minimized, the plant personnel can narrow their focus on a few categories of the problem and giving them extra time to think of improvement rather than day-to-day problem solving on a random and repeat machinery failure.
Long Win Thai provides the Right Solution to improve machinery reliability and reduce the cost of ownership of rotating machinery. We apply the industry leader best practice by implement proven technology, safe and dependable services to your asset.
Our technologies, equipment, inventory, engineering team, management know-how, and highly qualified field services team are always available to serve you to meet your production and maintenance objective. Application of Product Centralized Lubrication System: LubriMist® Centralized Oil Mist Lubrication System
Long Win Thai Co., Ltd is appointed by Lubrication Systems Company as regional Sales and Service in the Asia Pacific. Our full-Service Capability starts from providing on-site consulting services, conduct plant site surveys for system sizing, engineering design, budget estimate, investment justification, installation, and maintenance of the system.
Our Regional team is a professional marketer, Professional Engineer, and technician with experience of more than 15 years in successfully implement a Centralized Oil Mist Lubrication System in the major Refining and Petrochemical industry in the Asia region.
Our key customers are the industry leader such as PTT Group, Petronas, Formosa Group, GS Caltex, Hyundai Oil Bank, S-Oil, BP, PTT Chemical, Thai Oil, Tuntex, Siam Cement Group, ExxonMobil, and Shell. The technology is widely used by major industry players for the following application.
+ Centrifugal Pump, Electric Motor, General Purpose Steam Turbine
+ Induced Draft Fan, Force Draft Fan & Fin Fan Air Cooler
+ Cooling Tower Gear Box
+ Sundyne Pump
+ Roller
+ Warehouse Storage Equipment Preservation & New Project Construction Yard Preservation
Address: Long Win Thai Co., Ltd
2 Banplong Rd, T. Mabtaphud, A. Muang, Rayong 21150, Thailand
Tel 038-692443-4 Fax 038-692151    www.longwinthai.com
Email: This email address is being protected from spambots. You need JavaScript enabled to view it.