SVR Soluble Varnish Removal Skid

When combustion and steam turbines fall victim to unit trip or fail-to-start condition varnish is the usual suspect. SVR Soluble Varnish Removal skids prevent and remove varnish deposit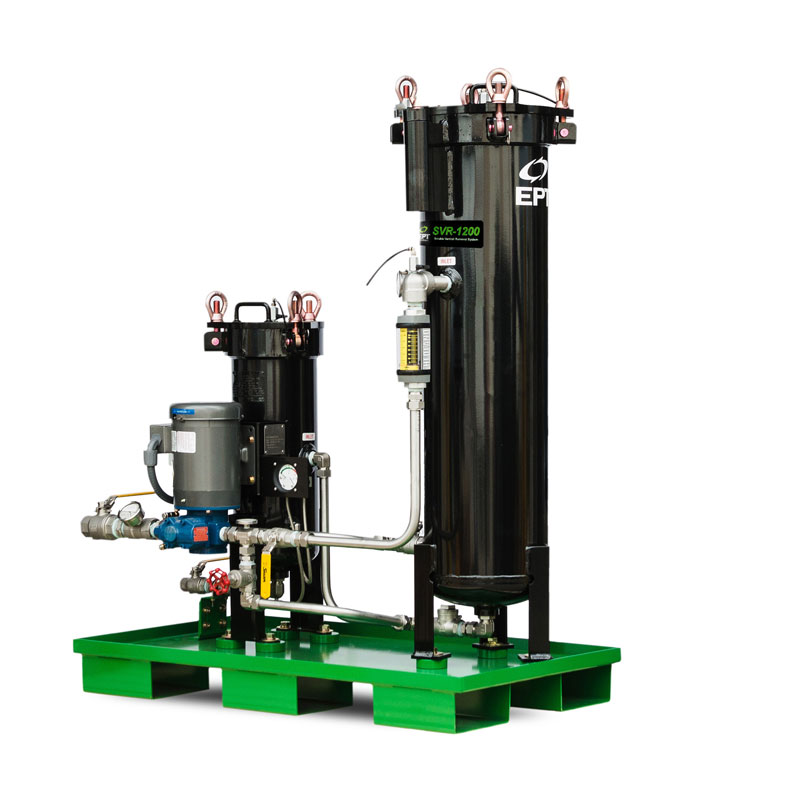 formation in lube oil by removing oxidation by-products as they are formed and while they still in solution (dissolved). By removing the soluble varnish feedstock SVR is addressing the primary cause of varnish before varnish deposits can form. Stop varnish before it stops you!
SVR restores the solubility of the oil by removing the soluble varnish causing contamination that other technologies can't. By restoring solubility SVR enables the oil to chemically remove previously formed varnish deposits and reduce QSA® or MPC varnish potential numbers from condition critical red to condition normal green. Ask Hy-Pro how the SVR1200 can reduce and maintain a 6000 gallon GE Frame 7 lube reservoir MPC value to single digits in approximately 45 days.
More information click here :  SVR Soluble Varnish Removal Skid
ICB Acid Scavenging Elements
ICB (Ion Charge Bonding) acid scaenging elements featuring EPT media technology are critical to maintaining low acid number, avoiding servo valve failure and years of trouble free operation for EHC and other systems utilizing phosphate ester (PE) and POE fluids. Traditional Clay and Alumina based acid remediating medias have low acid scavenging capacity and contribute dissolved metals and ultra-fine particles that lead to the formation of gels and deposits. The metals also cause poor air release properties which leads to thermal degradation from pressure induced dieseling. With over 30 million successful operating hours ICB is used to solve million dollar problems in some of the largest fossil fuel power plants in North America, Europe and Asia. Extend useful life and avoid premature fluid replacement and bleed & feed routines by properly maintaining PE fluids with our total solution including ICB, TMR, ECR, and NSD (non-spark filter element upgrades).
ICB technology is also suitable for PE alternative fluids such as BioSyn, POE, Skydrol, and EcoSafe.
More information click here :  ICB Acid Scavenging Elements